One of the things Puzzle Genius is known for is the generous size of our puzzle books. Even our popular Pocket range pushes the boundaries of the page to bring you the biggest grids possible in the compact space. Our Jumbo range of books are Jumbo in every sense – big puzzles and lots of them.
But sometimes you need to go even bigger. Which is why we are excited to announce our new Large Print puzzle book range.
Our Biggest Puzzles Ever
We're kicking off with two extremely popular puzzles: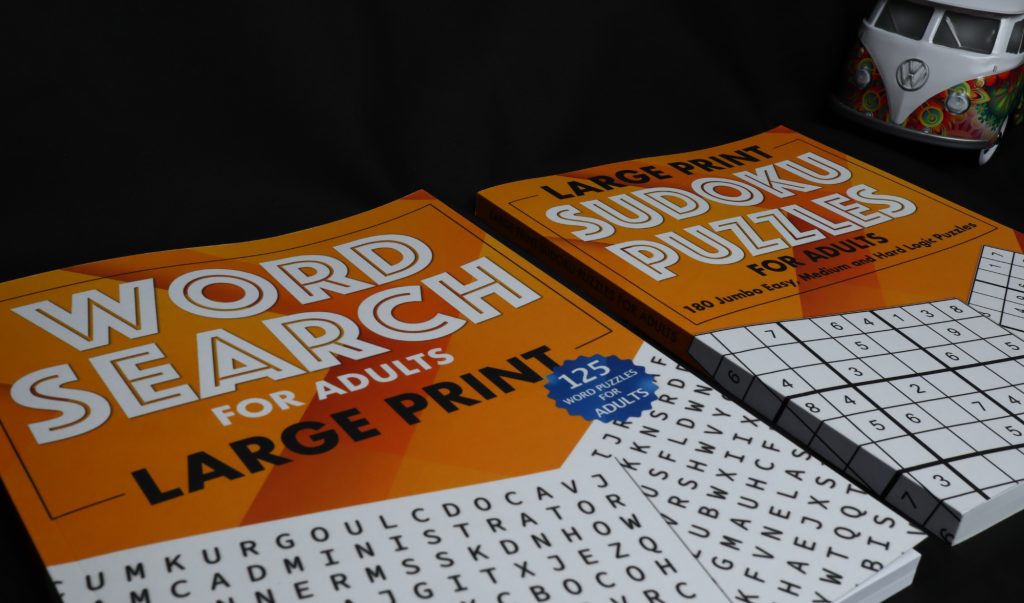 Both books are 8"x10" format, and they both push the size of the puzzles to new limits. They are ideal for anyone who needs bigger text – whether that be due to less than perfect vision, tired eyes, or quite simply a preference for easier-to-read letters and numbers.
Puzzle Genius Quality
Just because we made the puzzles bigger, doesn't mean we cut any corners. You'll find both books have bee meticulously crafted to our usual high standards, beginning with the puzzles themselves.
Large Print Sudoku Puzzles offers no fewer than 180 brand new grids, over three levels of difficulty (60 each of Easy, Medium, and Hard). Plus we've put a couple of bonus puzzles at the end, to extend your enjoyment and mix things up a little. Of course, full solutions are included for every puzzle.
Word Search for Adults: Large Print is filled with 125 classic word search puzzles, comprising a total of 3000 words to find! Each puzzle is themed, by topic or letter groupings, offering a wide variety of challenges. And because we love word puzzles as much as you do, we've added some bonus Word Finder puzzles at the end of the book. Naturally, you'll find a complete set of solutions in the back, too.
Out Now
Both books are available now: